Great Feedback.....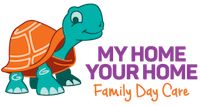 I would like to say a HUGE thank you to the families that provided awesome feedback regarding their educator for our Assessment and Rating visit. The assessors were very impressed and loved that our families gave feedback.

There were so many but I will share a few snippets of each below:

"Our daughter has allergies & I needed someone I felt comfortable to leave her with. When we met Elise it was an instant relief her home day care set up looked amazing & there are animals which are well cared for."

"Warm, caring and so lovely to the kids. She cares for them as if they are her own and Harry is so happy in her care. Thanks Donna!"

"He is happy and loves the day's he goes to Karen, his carer. He is able to absorb so much as he has more one of one time and he doesn't need to compete to be heard like at other settings."

"I am a very nervous Mum when it comes to leaving my boys with ANYONE and Belinda has met all of my concerns and anxiety with empathy and care."

"The best way to describe how good Leonie is, is when we tell Charli shes going to see "Miss Leonie", Charli jumps up and down and starts to yell happily."

"Sabrina is so caring and has encouraged Florence's development in so many ways. Ever since we first met Sabrina, she has been so supportive of our needs and has welcomed our family into hers."

"My daughter goes to Corrine and I honestly can't fault her. My daughter is always happy and smiling away to see her and Corrine fills me in on what they get up to and how my daughter is progressing. Very lucky to have found her."

"2 of my daughter's attend Kids of the Rise with Nicole. I don't even know where to begin in describing how much we think of, and appreciate, Nicole. She truly is something special."

"Our daughter Matilda is lucky to be in the care of Michelle at Kick start Kindy. Matilda loves her days at "Shells house". Each time we pick her up, she's ready with stories of what she's been up to that day."

"Our son goes to Jo and we are very lucky to have such a great educator! Her talent and range with children, meeting their needs a crafting an inclusive environment is bar-none."

Wow! Just wow! Makes me very proud to be running a service with such great educators and families who support them. With a very strange 2020 this feedback would make our educators feel awesome! - Corinne.