Jelly Playdough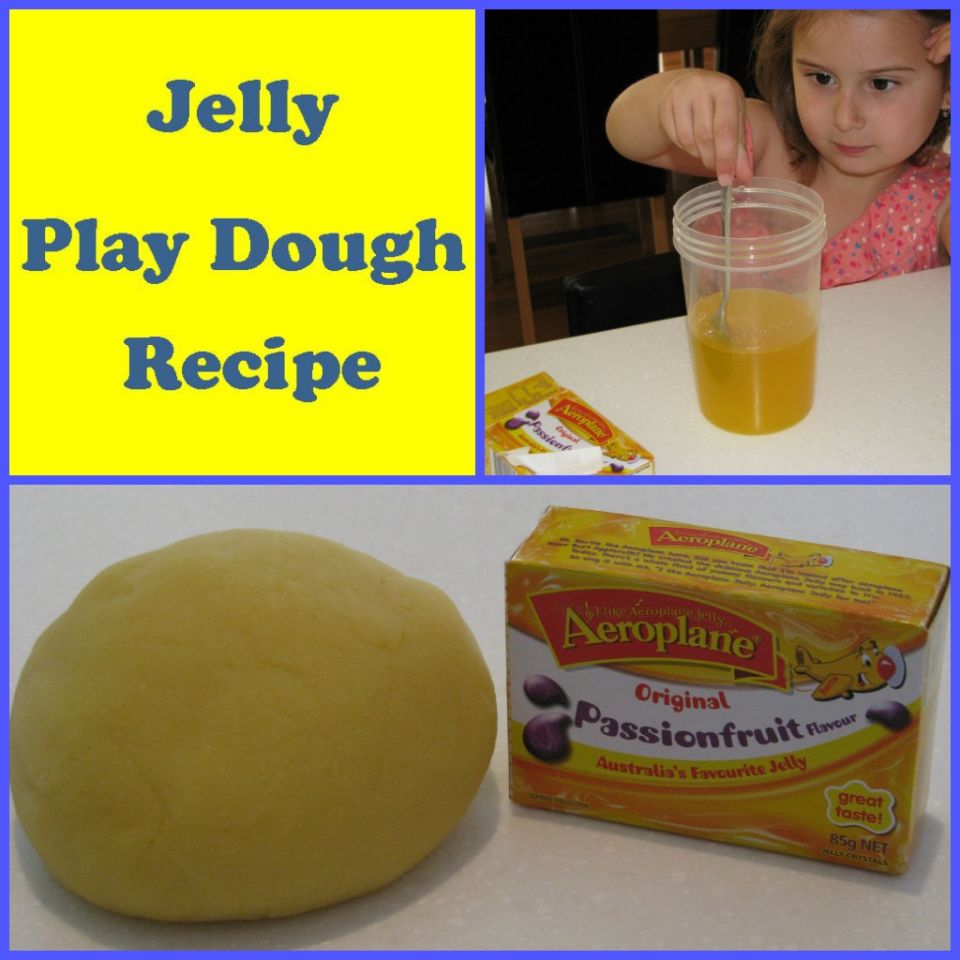 What you will need?
1 cup plain flour
1 tbsp oil
1 cup warm water
1⁄2 cup salt
2 tsp cream of tartar
1 85g Packet Jelly Crystals (Jello)

How to make it?
1. Pour all dry ingredients, flour, salt and cream of tartar together in a saucepan.
2. Add 85g packet to warm water and stir until mostly dissolved.
3. Add jelly water and oil to dry ingredients.
4. I use a whisk before heating as I find this helps remove lumps and blends the
ingredients well.
5. Cook over medium heat constantly stirring until it becomes a thick blob.
6. Then turn out onto a clean surface and knead into a smooth ball. Be careful the play
dough will be very hot! Use a little bit of flour if the play dough is sticky.
7. Store in a plastic zip lock bag or air tight container.