Aboriginal Art Workshop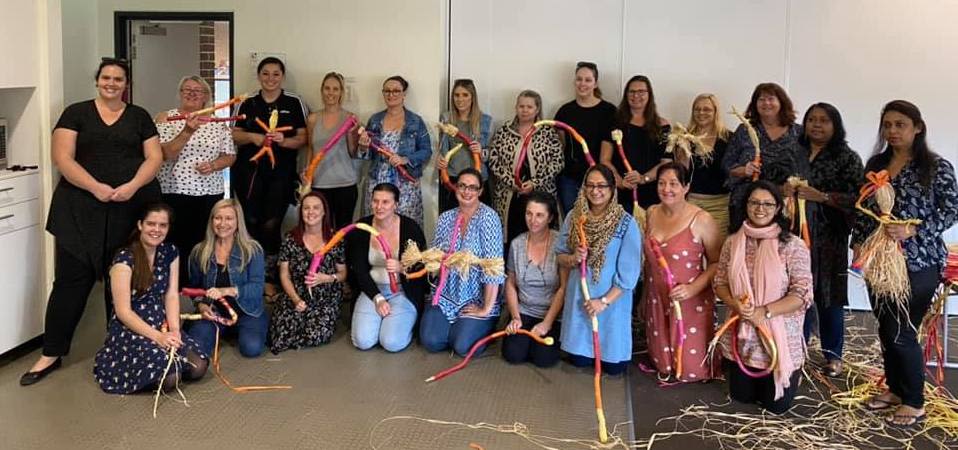 On the 7th of March many of our educators attended an Aboriginal Art Workshop hosted by Jessica Staines from the Koori Curriculum.
Aboriginal inspired art experience's in an early childhood context is so much more than just collaged red, black and yellow flags and cotton bud dot paintings. This workshop inspired our educators and opened them up to the many possibilities of how they can facilitate respectful Aboriginal inspired art experiences with children.
Educators acquired knowledge on both traditional and contemporary art practices and were exposed to children's literature and resources that support the inclusion of Aboriginal perspectives in their art curriculum.
There was also an opportunity to engage in a practical hands-on art experience.